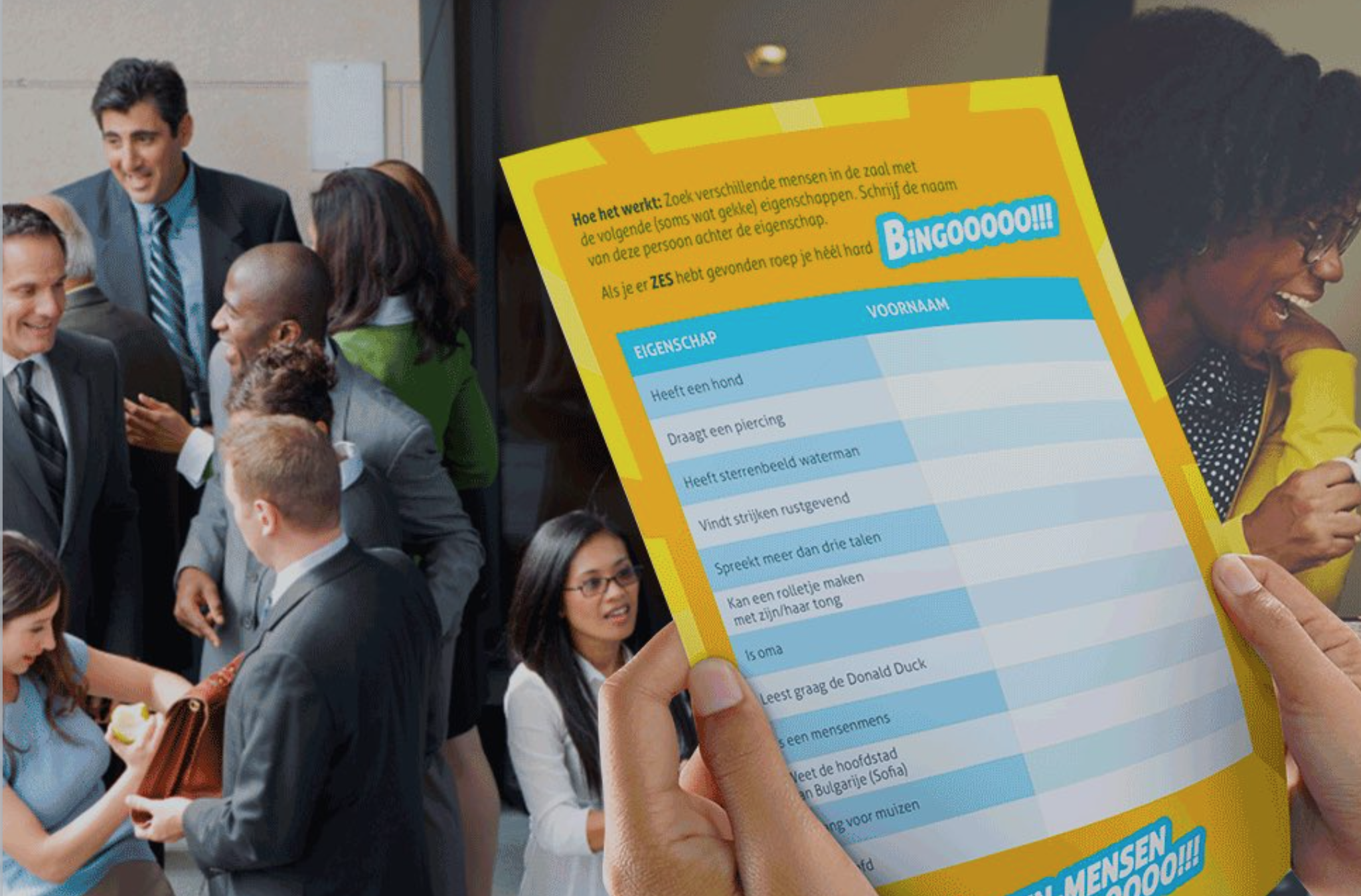 Dit superenergieke netwerkspel daagt je uit om iemand te vinden met een piercing, een rode auto of een passie voor koala's.

Heb jij als eerste je kaart vol roep dan heel hard…BINGOOO!!!
Mensenbingooo! geeft veel verschillende interacties in een korte tijd en leuke onderwerpen om over na te praten. Je kunt het spelen van 20 tot 2000 mensen en het geeft heel veel energie.

Als Mensenbingooo! wordt ingezet als icebreaker van 20 minuten krijg je als deelnemer een groene, rode of blauwe kaart waar bijzondere persoonlijke eigenschappen op staan. Iedereen krijgt een pen en zodra de tijd gaat lopen ga je in rap tempo op zoek naar mensen die die persoonlijke eigenschappen hebben. Omdat de spelers vaak andere tactieken gebruiken ontstaat er heel veel rumoer en geklets.

Tijdens het grote spel van drie rondes speel je met hele grote opblaasbare bingoballen en worden de verschillende kaartkleuren gebruikt om je in een team te delen. Hierdoor ontstaat er een wedstrijdelement tussen de kleuren en kun je als deelnemer prijzen winnen!
Het resultaat: Een groep ontzettend enthousiaste mensen die allemaal aanknopingspunten hebben om de andere spelers nadien nog even aan te tikken…
 
"Hé, vertel eens; heb jij een passie voor koala's!?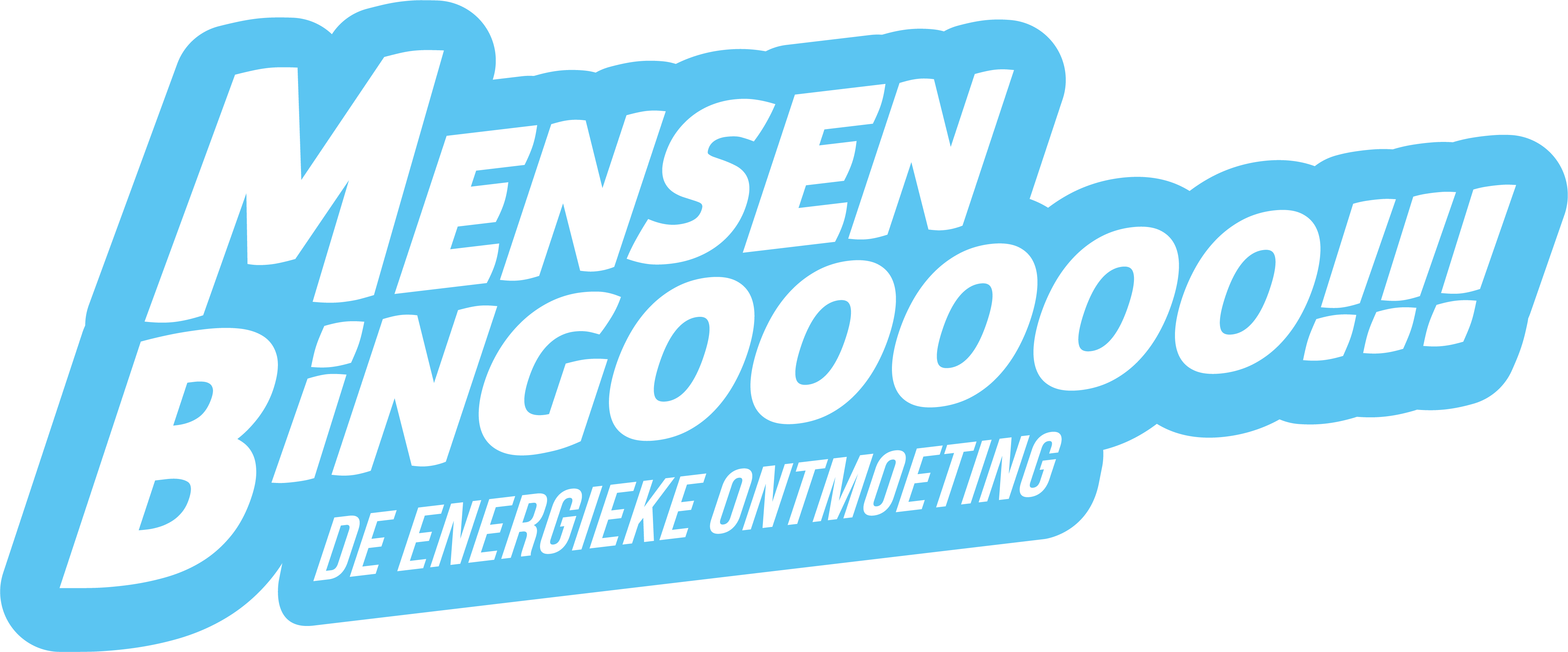 Hoe gaat Today is Amazing te werk?
Na je aanvraag bespreken we de datum, tijdstip en locatie. Wij boeken twee van onze hosts in onze agenda. Zodra alles is bevestigd zijn de voorbereidingen klaar. Hatsee!
Wil je een spel op maat, dan maken we de bingokaarten speciaal voor jou.

Op de dag van het evenement zijn wij minimaal een uur voor de start van het spel aanwezig op de locatie en zetten wij alles klaar.

Zo, zet je schrap. We gaan beginnen!
Onze presentators zwepen de boel op!



De lichten schijnen, de muziek gaat aan, onze enthousiaste spelleiders stuiteren het podium op en je krijgt te horen hoe Mensenbingooo! wordt gespeeld.

Nu krijg je je bingokaart in je handen en voor je het weet ben je als een dolle op zoek naar leuke mensen om je kaart mee af te strepen.

Let's play and connect!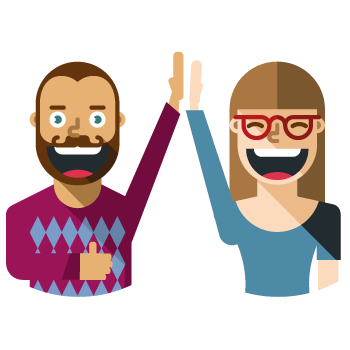 Can we do this game in English?

Yes yihaaa!

Het spel kunnen we klein (20 minuten) en groot (45 minuten) organiseren.

Veel interacties in een korte tijd. Leuke haakjes om nadien over na te praten met elkaar. Geeft groepen een gevoel van éénheid.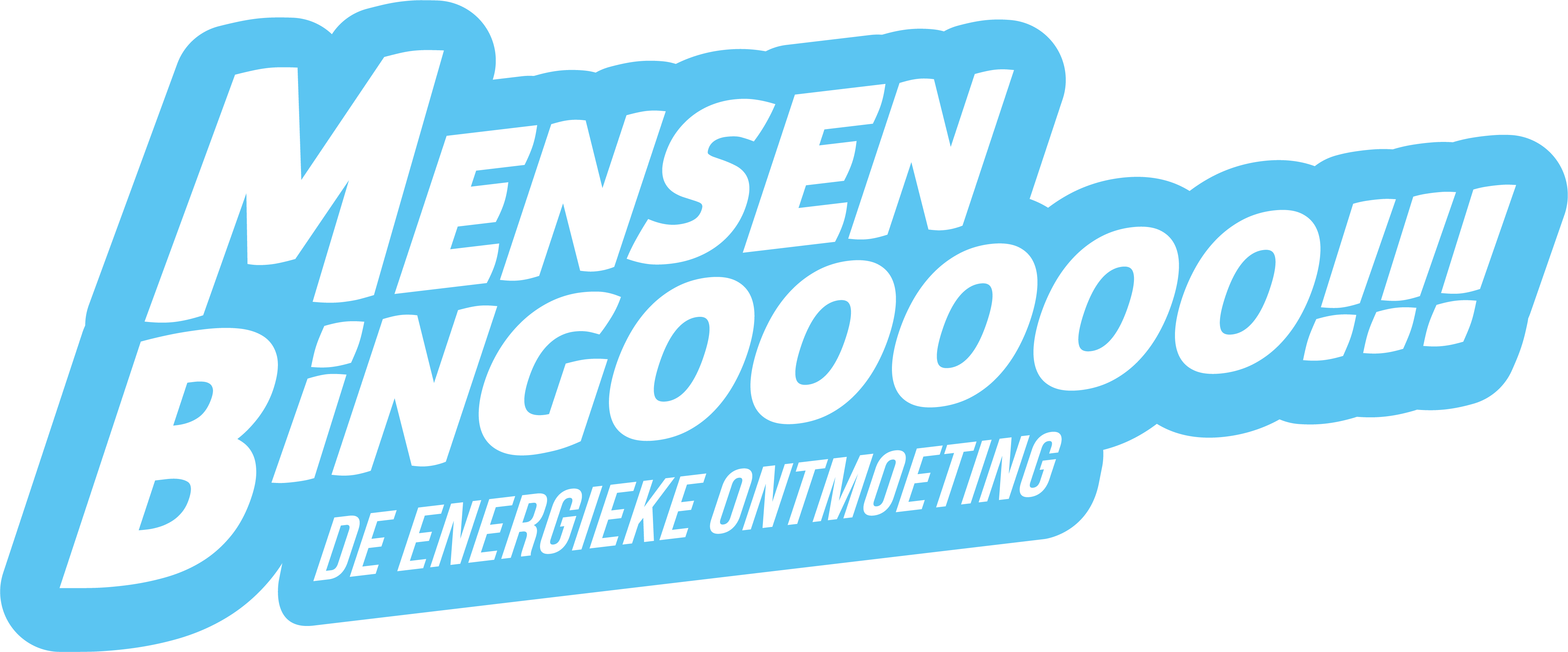 Icebreaker (20 minuten)
Prijs voor groep van maximaal 100 personen (ex BTW)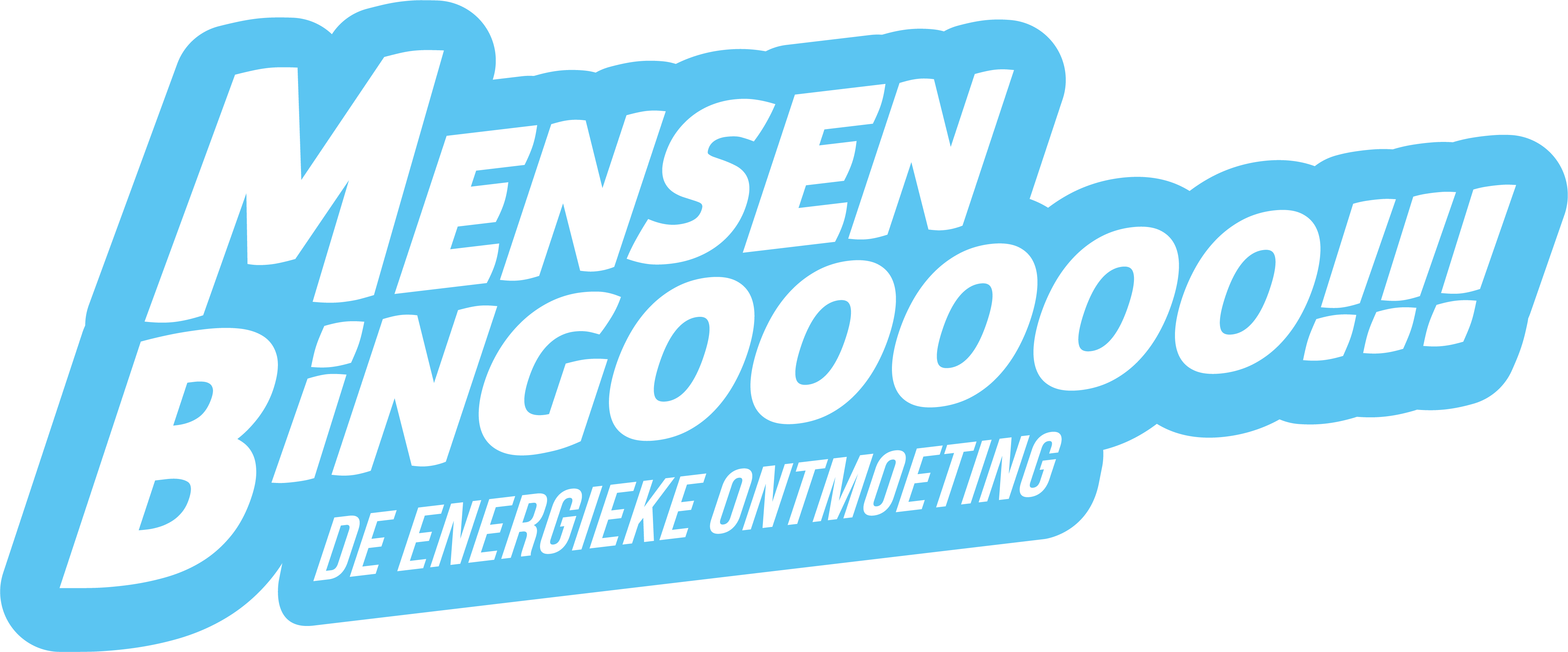 Groot spel (55 minuten)
Prijs voor groepen van maximaal 100 personen (ex BTW)

- We organiseren het spel vanaf 20 personen tot 2000 personen per spel.
- We rekenen een meerprijs á € 50,- bij hosting na 17:00, tijdens het weekend en bij groepen >200 personen.
- De kosten zijn exclusief reiskosten (á € 0,50 per kilometer) en parkeerkosten.
- We kunnen het spel aanpassen naar jullie wensen, zowel op inhoud als ontwerp zijn er mogelijkheden. Mail ons, we helpen jullie graag verder.

(Prijsindicatie mei 2023)